Casino games
Slots
Slot machines have always been appealing to both new and experienced players not only because of the excitement they bring but also because of their affordability and the fact that you do not have to think of a strategy. Learning the basics as well as the most common winning techniques and misconceptions should be enough to ensure you have a great time on the casino floor.
Table games
The first thing that many casino players think of when they picture the inside of a casino are the slot machines, because slots tend to take up the most space. But there are also plenty of other options when it comes to casino games. While slots and video poker are the games of choice for many casino visitors, the remaining four out of the top five casino games are table games.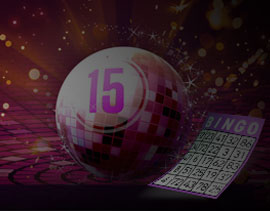 Bingo
A series of bingo games usually takes more than an hour to play and can provide more fun at a lower cost than the same time spent at blackjack or craps. A typical set of games might cost $20 for 10 games with four cards for each game. Prizes usually run $100 or more for each game. You must listen carefully as each game may require something different to win.
Sports betting
Sports betting is considered by many to be the easiest form of gambling to get started with. When betting on sports, your goal is essentially to predict the outcome of a sports event and wager money according to what you think is going to happen. When you're right, you win money. And when you're wrong, you lose money.
---
play smart
PAY ATTENTION TO TIME MANAGEMENT
A player who thinks that they are lucky or feels lucky may make decisions about playing that they wouldn't otherwise make. It's important that chance based gamblers have a good understanding of how gambling really works, and are aware of responsible gambling strategies so that they can keep gambling safe and fun
Importance of safe gambling can not be overrated. We recommend You learn more about gambling addiction. Some of You allready know most of it, but some will definitely find that information very useful.
The biggest step to overcoming a gambling addiction is realizing that you have a problem. It takes tremendous strength and courage to own up to this, especially if you have lost a lot of money and strained or broken relationships along the way. Don't despair, and don't try to go it alone. Many others have been in your shoes and have been able to break the habit and rebuild their lives. You can, too.